Amsterdam
Color Matters in Amsterdam and the Netherlands
Amsterdam, a city unlike any other. Built on the marshy flood plains of the River Amstel, adjoining the Zuider Zee, the city is a lived-in museum of 17th century architecture. Home of the Dutch Masters, Rembrandt, Frans Hals, Vermeer, Jan Steen and many others, the Rijksmuseum, the Stedeljik, and Vincent van Gogh Museums house impressive collections. These photographs are the result of an all too brief visit to Amsterdam and its outskirts.
---
Amsterdam
Store front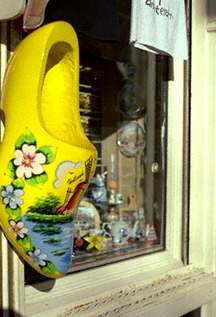 Breakfast with Van Gogh?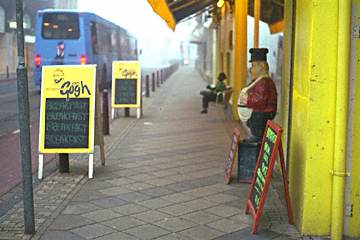 The city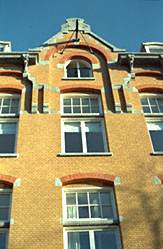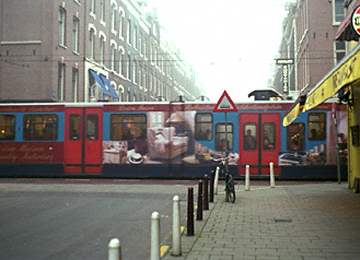 ---
The Colors of de Zaanse Schans, the Netherlands
On the outskirts of Amsterdam is an open-air museum, de Zaanse Schans, and authentic restoration of a historic Dutch Village.

Windmill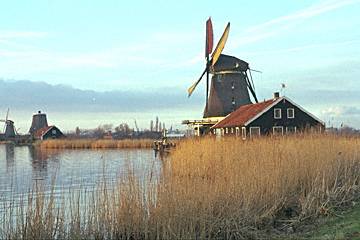 Color Mill " De Kat" (the cat) was built as a color mill in 1646 to grind wood, plants and roots into coloring materials.

Sunset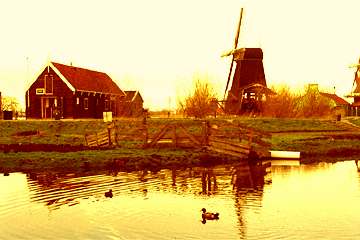 ---
The Colors of de Zaanse Schans, the Netherlands
Restored houses on the canals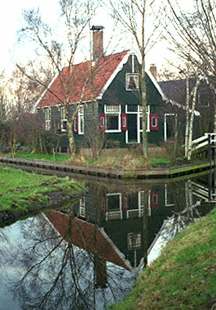 ---
Schiphol Airport, Amsterdam
Typically, airports are not significant examples of color and interior design. Nevertheless, a traveler must navigate the space within. Signs are either highly visible with excellent information or dismally confusing. Schiphol wins the award for the best signs. Icons assist travelers who don't speak the languages. By comparison, many airports in the US are mazes for all travelers - and especially so for those who don't speak English.