Pakistan - Faces
Teachers and Students
Art Department - Beaconhouse National University - Lahore Pakistan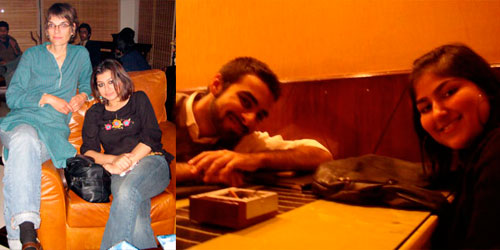 Left: Gwendolyn Kulick and Maria Hassan (faculty) | Right: Ahmed and Manahil (2nd year students)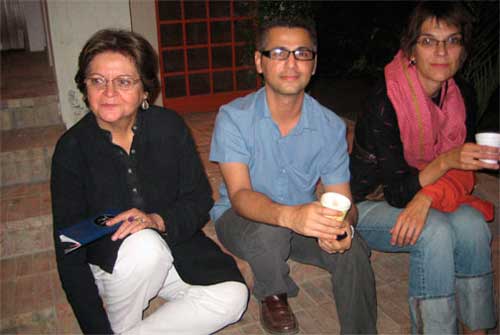 Dean Salima Hashmi, Umar Hameed and Gwendolyn Kulick (Visual Communications faculty)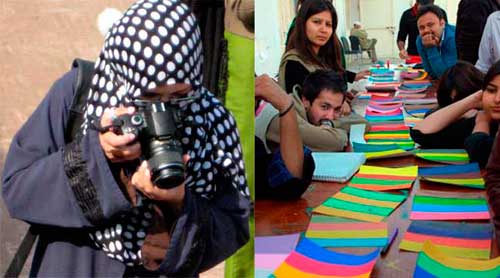 Left: Muneeba (student at Fort field trip -
Pakistan - History
) | Right: Second year students and color cards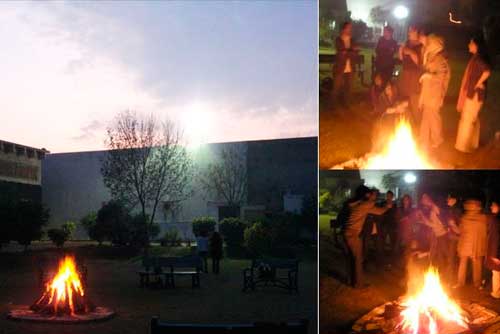 Tarogil Campus - Bonfire in celebration of 15th century Sufi Poet Kabir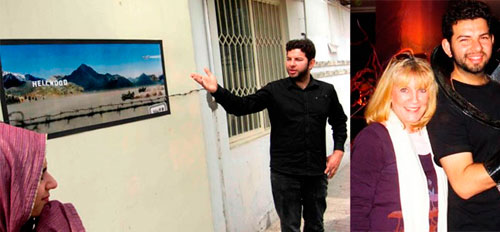 Left: Happy (Ali) explaining Hellwood (
Pakistan-Politics & Art)
| Right: Color Prof Jill and Happy

Left: 2nd year students Ahsan and Ahmed | Right: Professor Umar Hameed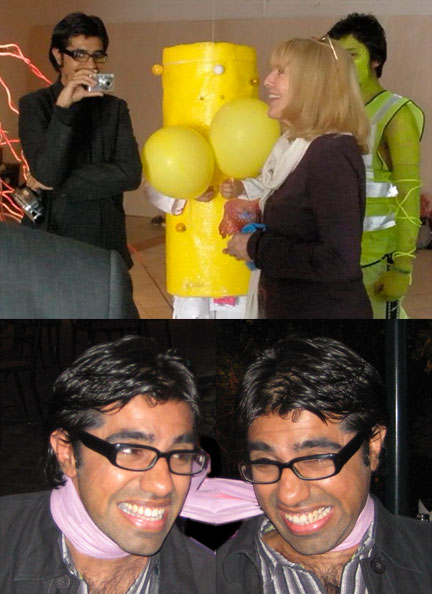 Top: Mohsin Shafi (T.A.), Yazmin in yellow, Color Prof Jill, and Saddiq at symbolism" critique
(See "
Pakistan - Color Symbolism
" )
Bottom: Mohsin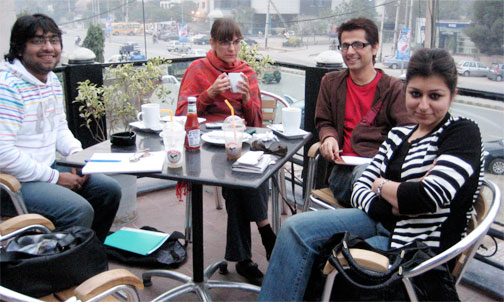 Beaconhouse Art Department Faculty: Tayab, Gwen, Umar, Maria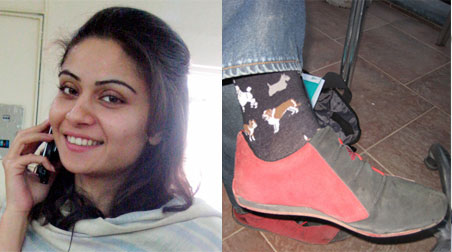 Left: Rohma (textile faculty) | Right: Tayab's socks (textile faculty)

Left: Loom in textile studio | Right: Textile students, Rohma (faculty at far left) and Color Prof Jill (center)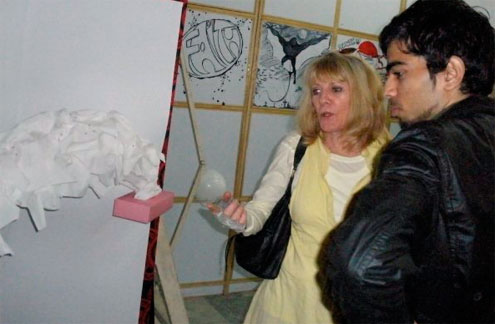 Visual Communications critique with Farrukh

Left: Color workshop with 2nd year students | Right: Aloha party girls:Yab, Jill, Nida, Maryan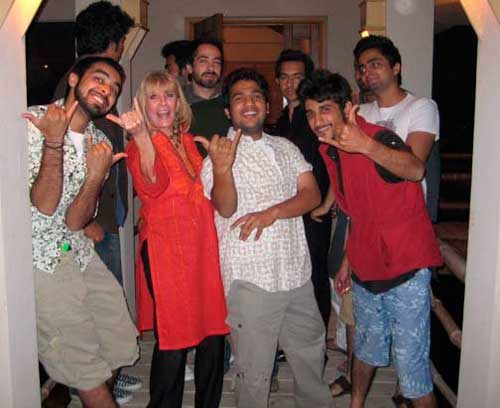 Aloha and Shaka ... for all of You
This photograph was taken at the "Aloha Party" given by the 2nd year students.
(Color prof Jill is attempting to teach the Hawaiian "shaka" sign to some of the boys.)


Finally . . Special thanks to Sami Jan,
my friend who inspired and enlightened me about Pakistan for many years.
Thanks to his efforts, I went to Pakistan.