Welcome to Color Matters

Color plays a vitally important role in the world in which we live. Color can sway thinking, change actions, and cause reactions. It can irritate or soothe your eyes, raise your blood pressure or suppress your appetite. When used in the right ways, color can even save on energy consumption.
As a powerful form of communication, color is irreplaceable. Red means "stop" and green means "go." Traffic lights send this universal message. Likewise, the colors used for a product, web site, business card, or logo cause powerful reactions. Color Matters!
What color makes you happy? What's your favorite color? Tell us what you think about color. After you take the Global Color Survey, you'll get the results from 130,000 from all over the world.
---
The Color Matters Newsletter!

Stay in touch with the latest news about color in this bi-monthly newsletter. Sign up and get a free copy of "The 3 Most Common Color Mistakes".
---
New eCourses from Color Matters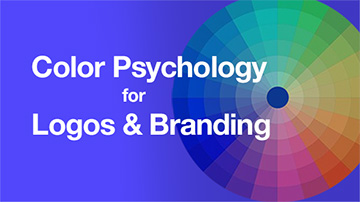 Empower your logo and brand with colors that pack the most power, deliver your message instantly and effectively, boost sales and increase your brand's recognition. It's quick and easy in two hours time or less from start to finish: Color Psychology for Logos and Branding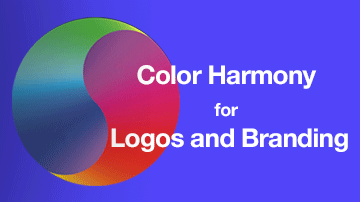 Create a unique color palette for your logo and brand with dynamic recipes for color harmony in 2 hours time or less. Color Harmony for Logos and Branding is packed with guidelines for designing and applying color palettes to your logo, website & all branding materials.
---
New at Color Matters
Three students at a school in Ireland aimed to find a correlation between colour usage in social media and mobile phone addiction in youth. This is the most inspiring and thoroughly documented research that we've ever received from students. A+
---
New Blog Post
The breaking news about all the colors!
...more...
Name these two colors in a way that will trigger new meanings.
Guess what it is!
What is a color trend? Where do they come from? Does a color trend really matter in the 21st Century? Explore some answers!
---
Most Popular Articles


People see color before they absorb anything else.
Many of the most recognizable brands in the world rely on color as a key factor in their instant recognition. Find out more about why color matters in our new article: Color & Branding

Can you "own" the colors of your brand? Does John Deere own green? Does Barbie own pink? Does Tiffany own "Robin's Egg" blue? Find out what the TM and ® symbols mean: Color Branding & Trademark Rights
---

Explore the Meanings of Colors
Is red the most extreme & powerful color on earth? How can yellow be the color of both happiness and caution today? Supposing the color blue was removed from the world, specifically the sea and sky ... what color would fill the void? Discover the unique meanings of colors.