The Colors of the Year 2020
Color Matters Blog
Color is always doing something. Sometimes color screams out a message, sometimes it casts a subliminal spell. So, what's happening in the world of color today? Yesterday? Tomorrow? What are the facts, what are the myths?
2 minutes reading time
(386 words)
The Colors of the Year 2020
The breaking news about all the "Colors of the Year 2020".
"First Light" – Benjamin Moore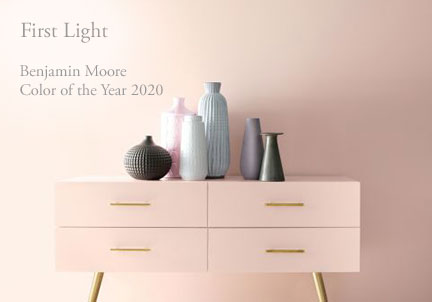 "First Light" (2102-70) is Benjamin Moore's "Color of the Year 2020". It's a soft airy hue – not too sweet. The brand describes it as "a backdrop for a bright new decade". Worth noting is that pink has become more of a mainstream color thanks to Millennial Pink. In this case, you might consider "First Light" as the new white. It's blooming with potential!
---
"Naval" – Sherwin Williams

"Naval" (SW 6244) is Sherwin Williams' "Color of the Year 2020". It brings navy blue into a new era. The company describes it as a deep shade that "fuses the striking and bold opulence of Art Deco with the awe‐inspiring power of nature". Naval was designed to do just that, inspiring a sense of "restfulness and tranquility" in one's home, according to a press release.
---
"Back to Nature" – Behr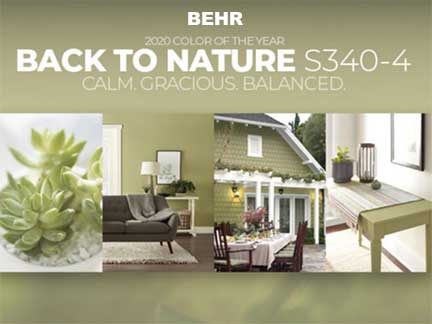 Behr released "Back to Nature" as its "Color of the Year 2020" in mid- August. It's a meadow-inspired light green hue that the brand describes as "calm, gracious, and balanced, and a way to bring the outside in." Look closely at this complex color. It's a very subdued olive green. Murky and peaceful.
---
"Chinese Porcelain" - PPG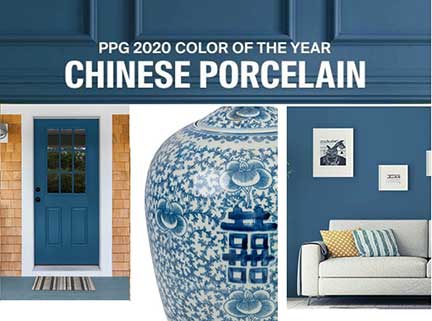 PPG proclaimed "Chinese Porcelain" as its "Color of the Year 2020" in June. It's described as a blend of cobalt and moody, ink blue that imparts calmness and restful sleep while also offering the spirit of hopefulness – a rare commodity in a restless world."
---
Nothing - Glidden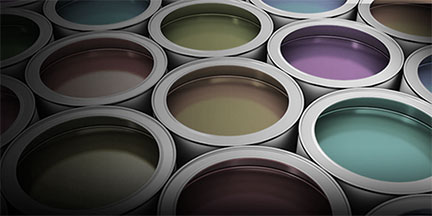 Glidden announced it's not announcing a "2020 Color of the Year". As a matter of fact, this is the brand's official breakup letter with "Color of the Year" selections. Glidden wants to help do-it-yourselfers and procrastinators get rolling on the paint projects they've been putting off by cutting ties with trends and simplifying the color selection process. (Editor's note: Cheers! Point well taken.)
---
Conclusion:
Most interior designers feel grey is on its way out. They're tired of those stark and simple greys and color is coming back.
---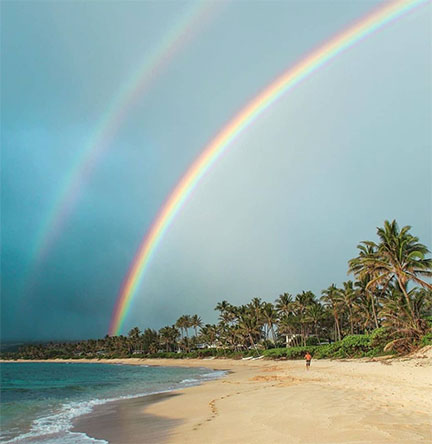 Would you prefer that your home or workplace be colorful or full of color? Make it happen with one of these easy courses from Color Matters:
Foolproof Color Formulas for Interior Design or Color Harmony for Your Home.
---
Stay Informed
When you subscribe to the blog, we will send you an e-mail when there are new updates on the site so you wouldn't miss them.